The All-In-One Field Service Management Software
A powerful system that offers company wide efficiency. Get rid of multiple systems and spreadsheets. Sales, Job Planning, Asset Management, Mobile App for Jobs and Invoicing all in one online platform.
Book Demo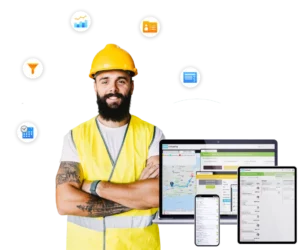 Trusted by well-known brands
Let Collabit help you to remove disjointed processes and heavy administrative tasks.
Having one workflow that goes from sales, through to job planning, then onto the customer site and ending up with the invoice to send will give you a huge gain in efficiency and will provide you with the visibility of your entire operation like you have never had before. Book a consultation with us today and find out how 100's of companies in Field Service Management have increased profit and reduced admin hours by using Collabit's unique solution.
Book Consultation
Feature Rich Field Service Management Solution
Collabit provides a full range of functionality that is designed to suit businesses in field service. You will be able to utilise the solution that has been tried and tested as well as taking advantage of our unique technology that offers our customers the opportunity to customise areas of the system so it is not the same as all of your competitors.
Convert quotes into jobs and invoice schedules
Sales and Quoting
The Sales and Quoting feature of Collabit Software's allows you to create and send professional quotes to your customers quickly and easily. Collabit comes with a powerful sales CRM built into it that allows you to capture leads and track marketing campaigns, manage and report on your sales pipeline, record calls, emails and meetings and generate and send quotes.
Convert quotes accepted by customers into the jobs to be planned and the invoice schedules to send;
Answer questions in the sales process that calculates the cost and margin for you;
Renew client contracts at the touch of a button which creates the next period's jobs and invoices for you.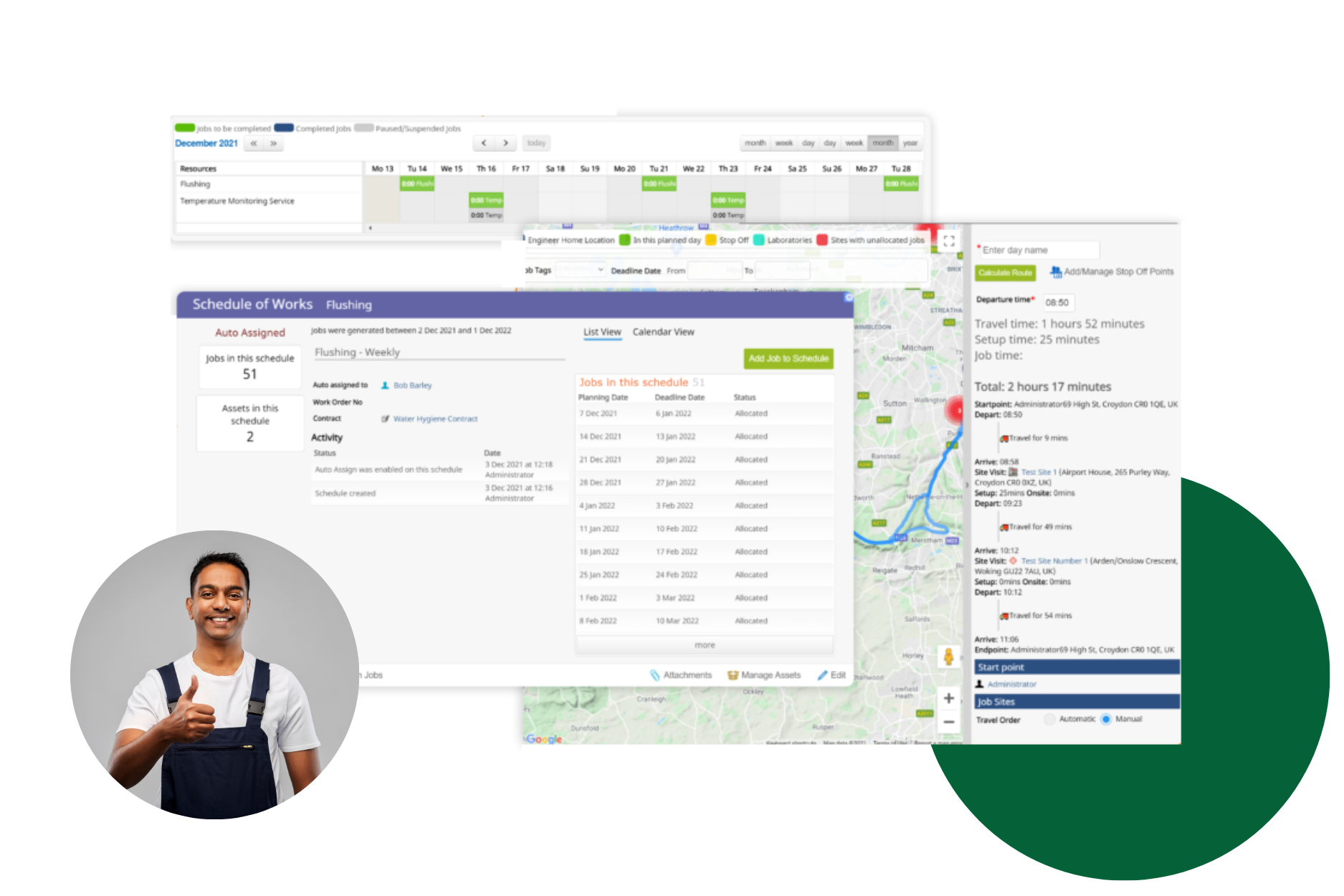 REDUCE THE ADMIN & GAIN VISIBILITY
Plan & Schedule Jobs
Use Collabit to plan all the jobs that are due either from schedules created from closed sales opportunities or from remedial works that have been discovered within jobs.
Plan jobs in a calendar view or a map planner view;
Filter jobs to plan based on tags, engineers skills, jobs types etc;
Automatically groups all jobs that are due over the planning period into site locations to be completed in one visit;
Uses Google Drivetime and time taken to complete works to plan the perfect work day for an engineer;
Report on jobs that are overdue, planned, completed and invoiced.
Easy to complete planned jobs
Mobile App for completing onsite works
Powerful mobile app that allows field workers to complete their work quickly and effectively. Jobs assigned to the operative on the Collabit planners will automatically be available for them to complete on the mobile phone or tablet.
Fill in job forms that can record information about the job or specific assets on site;
Add or decommission assets within the site asset register while on a job form;
Access any information that is required to complete the works including PDF's, details about the site contact, RAMS & personal risk rating info and job equipment required;
Available on both Android and Apple devices and supports barcode, QR Code and NFC tag reading.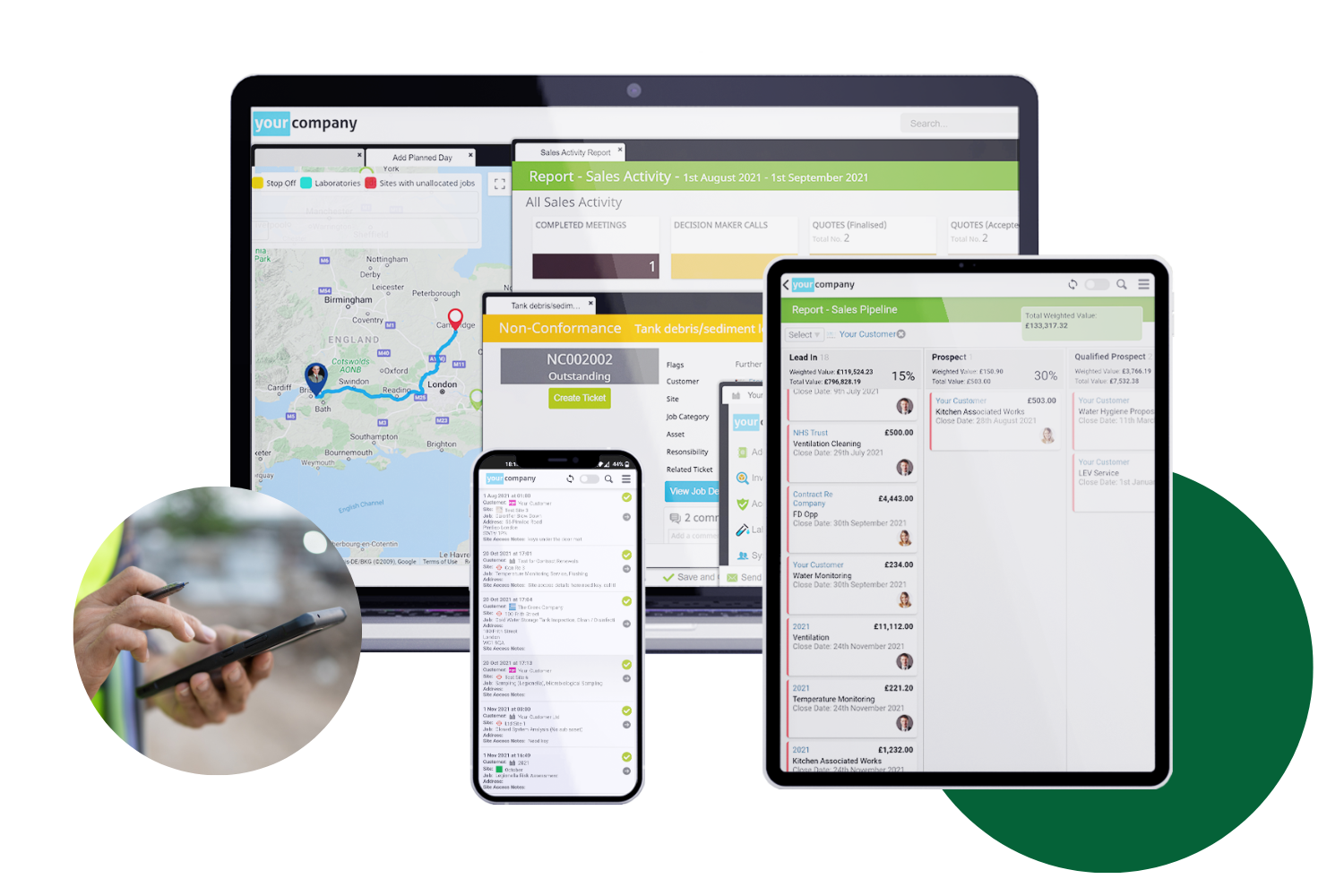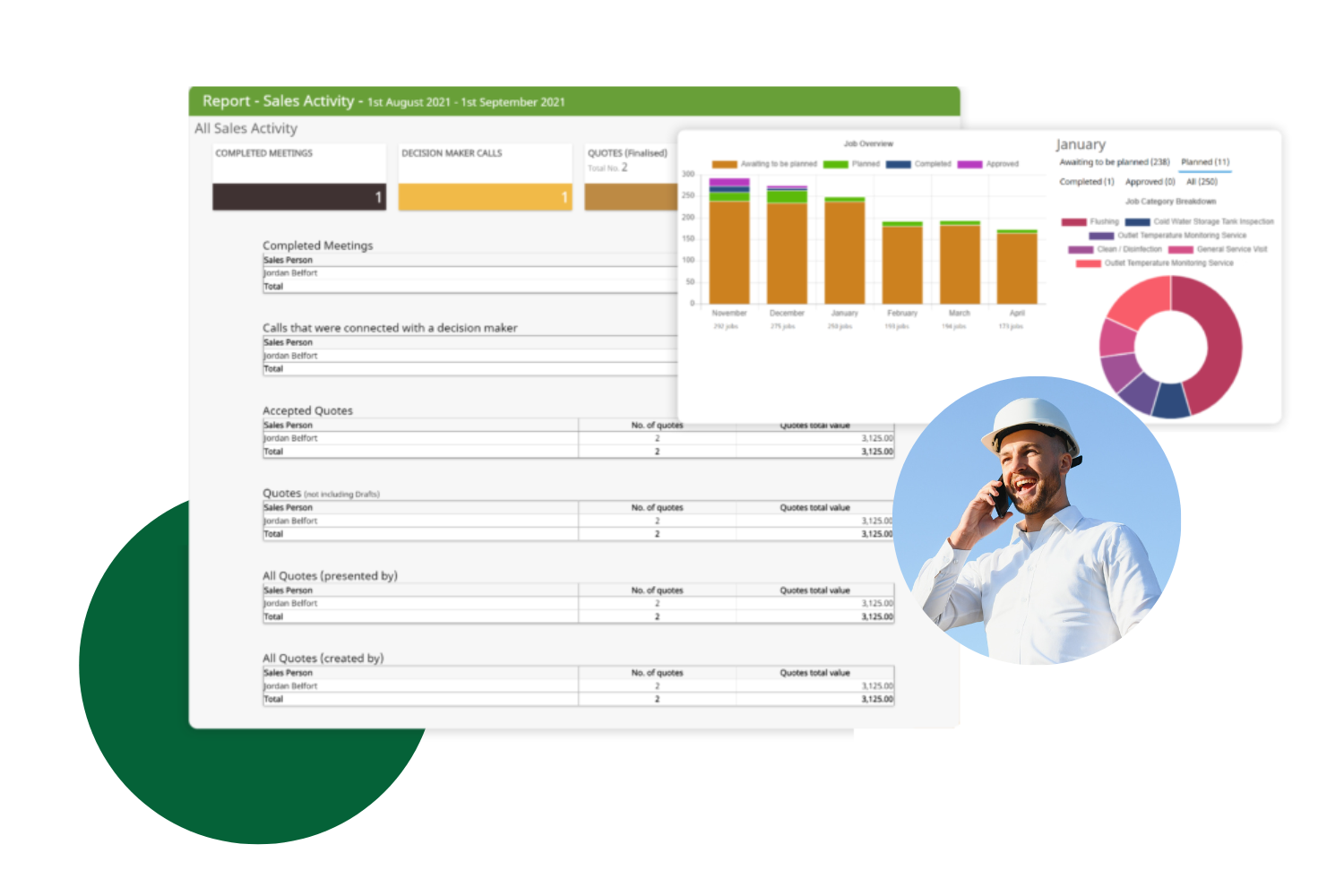 Easy to follow up once jobs are complete
Automatically creates job reports and trends results on assets
Collabit allows it's customers to choose different workflows after jobs are completed. Job report PDF's are created automatically and can be edited before being sent. Certain jobs can be added to lists for further actions to be taken before they are considered complete and sent to the customer and added to the customer portal. Examples being jobs that need lab results or schematic drawings added to them.
Customer portal shows a log of all completed jobs and tested assets as well as allowing your customers to download reports and discuss issues from jobs;
Remedial actions found from jobs can be automatically logged onto an issues dashboard. These issues can be turned into quotes or jobs;
Account managers or administrators can check jobs for remedial work or missed assets before the job is completed and sent to the invoice module.
NEVER MISS AN INVOICE AGAIN
Easy to manage Invoicing
Navigate the world of invoicing with confidence and precision, ensuring each transaction is professionally managed and tracked. With Collabit, invoicing is streamlined and efficient, providing a stress-free solution to an often daunting task.
Save admin time with the collabit invoice generator;
All jobs scheduled in contracts can have separate invoice rules applied because all customers are different. Send invoices based on a fixed amount with a general line item description or after individual jobs are completed with detailed invoicing line items;
Matches all completed jobs to invoices including any one off jobs or remedials so you can see clearly which completed jobs have not been invoiced yet;
Links to Xero accounting platform.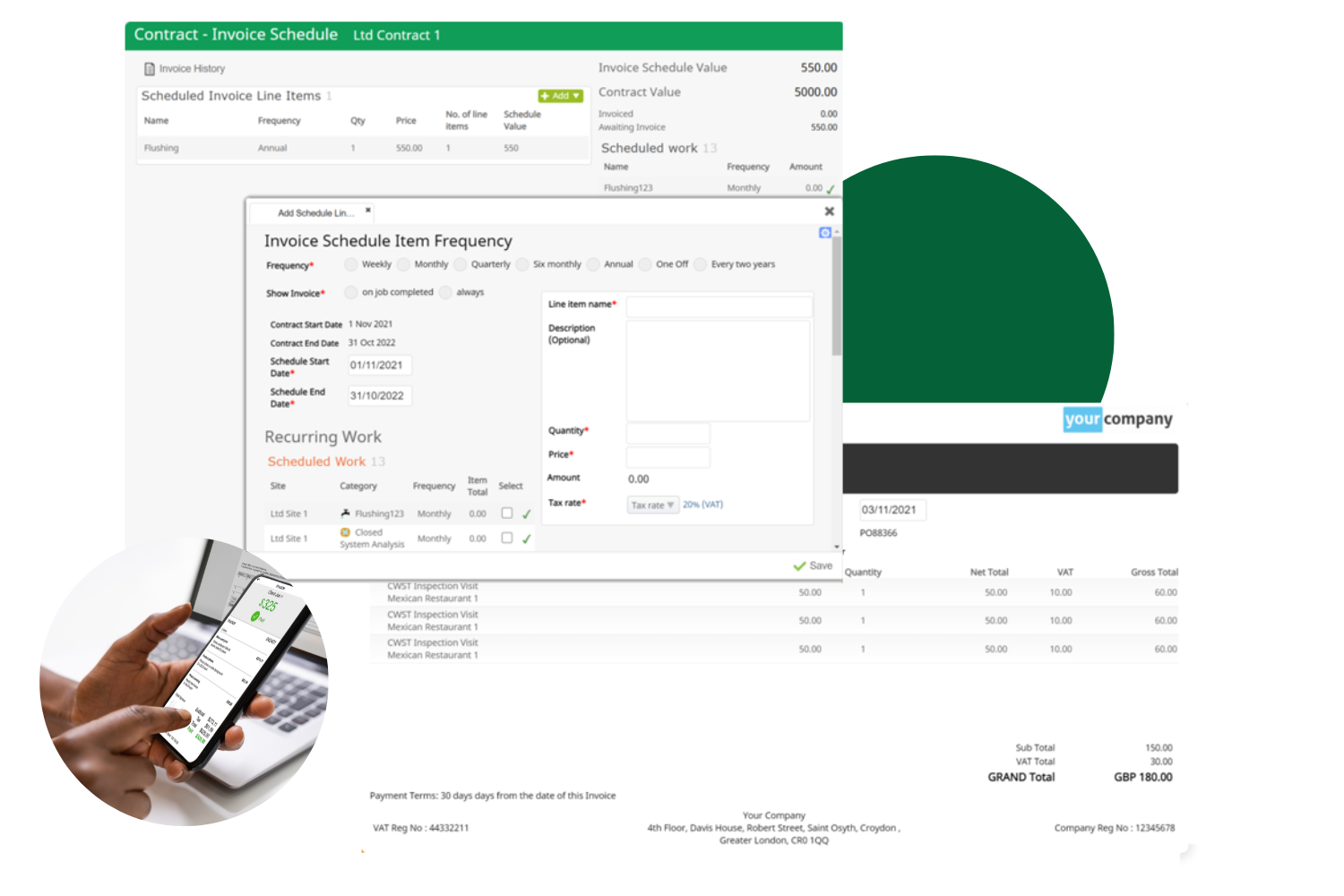 That's only the glimpse of what we are capable off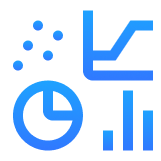 Dashboards and Management Reports
Managing your entire business has never been easier than when using the dashboards and reports in Collabit.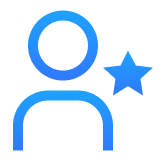 Manage customer queries and issue
Collabit includes a full helpdesk system, making it easy to provide high levels of customer service.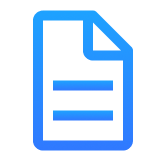 Form Designer
A powerful form designer is built into the platform that can be used after minimal training that can be used to make job forms with endless possibilities.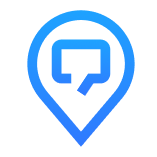 Equipment tracking
Store and manage all of your company wide inventory with Collabit Inventory manager.
Resources
Latest Updates & Articles
FAQ
What is Field Service Management Software?

Field Service Management Software is a tool designed to help businesses manage their field service operations, from job scheduling and dispatch to technician tracking and customer management.

Benefits of field service management software?

Can help businesses improve technician productivity, enhance customer satisfaction, and streamline their operations, leading to increased efficiency and profitability.

How does Collabit Software's Field Service Management Software work?

Collabit Software's allows businesses to schedule and dispatch jobs, track technician locations and progress, communicate with customers and generate reports and analytics.

How does Collabit Software's Field Service Management Software improve technician productivity?

Collabit Software's provides technicians with mobile apps that allow them to access job information, communicate with customers, and complete job tasks on the go. This helps them complete jobs more efficiently and effectively.

How does Collabit Software's Field Service Management Software enhance customer satisfactio

Collabit Software's allows businesses to provide faster response times, more transparent customer communication, and more efficient job completion. This helps improve the overall customer experience.

Can Collabit Software's Field Service Management Software be customised?

Yes, Collabit Software's is highly customisable, allowing businesses to tailor it to their specific needs and branding.

How does Collabit Software's Field Service Management Software integrate with other business tools?

Collabit Software's FSM Software integrates with popular accounting software such as QuickBooks and Xero, as well as other tools such as Google Maps and Microsoft Office.

Is Collabit Software's Field Service Management Software easy to use?

Yes, Collabit Software's FSM Software is designed to be intuitive and user-friendly. Our software is easy to set up and use, and our customer support team is always available to assist with any questions or issues.

Cloud based field service management software

Yes, Collabit is a 100% cloud-based solution. You don't need to install anything on your computer. All you need is an internet connection to access and use the software from anywhere.

Top field service management software

While Collabit is a robust and efficient choice for many businesses, there are also other popular FSM software options in the market.

Management software for field service

FSM helps businesses manage and coordinate their off-site operations effectively. This can include a wide range of features such as scheduling and dispatching field technicians, managing work orders, tracking inventory, invoicing and billing, customer relationship management, job status updates, route planning, and reporting among other capabilities.

The Best Field Service Management System

Collabit is highly regarded as a top-quality field service management solution. Its powerful features, ease of use, scalability, and robust reporting capabilities make it an excellent choice for businesses of all sizes. While the "best" solution often depends on a business's specific needs and circumstances, many of our clients consider Collabit to be an outstanding solution that effectively meets their field service management needs.

What is CRM vs FSM?

CRM (Customer Relationship Management) and FSM (Field Service Management) are two different types of management software systems. CRM focuses on managing a company's interactions with its customers. It is used to improve business relationships and customer satisfaction, as well as to increase sales. On the other hand, FSM is a system designed to manage resources involved in field operations, particularly for companies that provide services directly at client locations. It helps in scheduling, dispatching, tracking service delivery, and many more field-related tasks.

Who uses field service software?

Field service software is typically used by companies that need to manage installation, service, or repairs of systems or equipment at customer locations. This can include industries like telecommunications, utilities, healthcare, waste management, HVAC, and any other sector where work is performed on site, rather than in a company-owned facility.

What are the advantages of using field service software solution?

The advantages of using field service software solutions include improved scheduling and dispatching, enhanced customer service, increased operational efficiency, reduced operational costs, better inventory management, real-time visibility into field operations, and improved compliance and safety.
In less than 45 seconds I will tell you why you should Book a Demo with us.
Our demo is a game-changer for your business.
It provides a hands-on experience of our product, giving you a glimpse of its power and potential.
Chris Barnes, Director of Collabit.