Making customer service easy
Best Customer Help Desk Software
Collabit has a full helpdesk system to make high levels of customer service easy. Because this is totally integrated with the rest of the business you can automatically generate support tickets from jobs and see the issues a customer has within the sales process.
Book Demo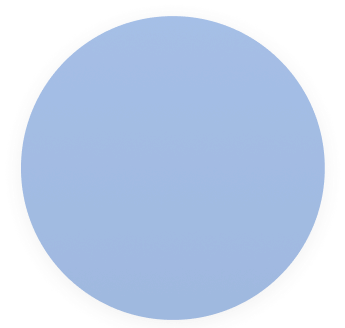 HELPS WITH CUSTOMER RETENTION
Customer Service Helpdesk
Collabit's customer care feature allows you to log, action and communicates with your customer and team to resolve issues and keep customers happy. Collabit is the Best Customer Help Desk Software.
Log customer issues and queries with ease as support tickets;
Manage and resolve support tickets collaboratively as a team;
Review all open tickets and ensure customer happiness;
Keep all closed tickets in the system that can be reviewed to improve service levels;
Automatically create support tickets from non-conformances flagged in jobs.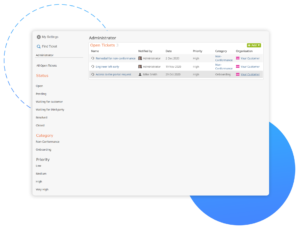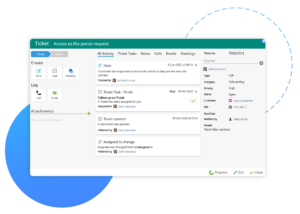 Offer your customers more
Easy to use layout
Collabit's Customer Help Desk Software has a layout that makes logging calls, emails and meetings simple and easy to view as a timeline. All of the information that is needed is available on the one screen and you can collaborate with your colleagues to resolve the tickets and see what input other people have had.
Using Collabit to give a better level of customer service will help with sales and customer retention.
Are you ready to improve your customer service?