From Overwhelm to Order: Harness the Power of Collabit, Your Ultimate Field Service Management Software. In this digital age, businesses around the globe seek robust software solutions that can streamline their operations, boost efficiency, and enhance customer satisfaction.
This demand is particularly evident in the field service industry. Predictions suggest that by 2025, the global field service management market could be worth around $7 billion, highlighting an impressive compound annual growth rate (CAGR) of 17.3%. This booming trend emphasises the sector's increasing need for ground-breaking solutions.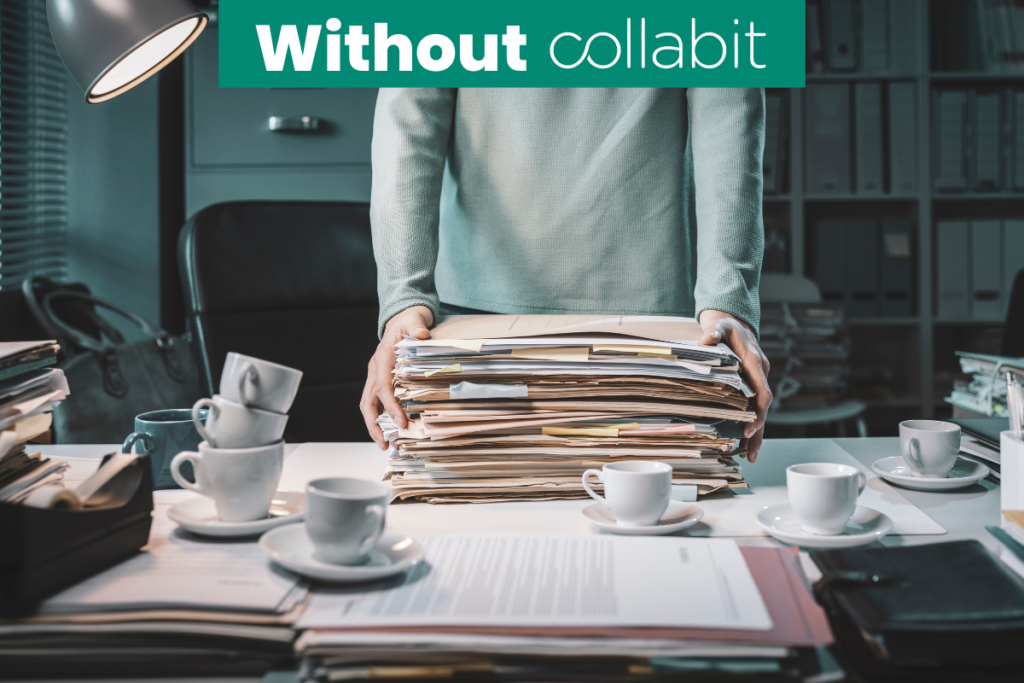 Among the myriad software options available, one, in particular, stands out due to its remarkable capabilities and user-friendly design – Collabit, the UK's leading Field Service Management Software.
Facing the Challenges in the Field Service Industry
The field service industry is beset with myriad challenges, such as disjointed processes, excessive administrative tasks, ineffective job planning and scheduling, subpar asset management, and complex invoicing procedures. If left unaddressed, these problems can result in diminished efficiency, reduced profitability, and decreased customer satisfaction.
Navigating Fragmented Processes and Administrative Overload
Many businesses are confronted with scattered systems that often lead to inefficient workflows and an excessive administrative burden. Maintaining numerous spreadsheets, alternating between various systems, and striving to keep everything updated can prove incredibly time-consuming and can potentially impede operational efficiency.
Collabit: The Integrated Solution
Collabit, a robust all-in-one Field Service Management Software, provides an effective remedy to these issues.

Creating Streamlined Operations
Collabit simplifies operations by integrating Sales, Job Planning, Asset Management, and Invoicing into one accessible, user-friendly platform. With this software, you can bid farewell to multiple systems and spreadsheets, leading to improved efficiency and increased productivity across your business.
Optimising Job Planning and Scheduling
Collabit's Job Planning feature assists in planning all due jobs, whether they originate from schedules created from closed sales opportunities or from remedial works discovered within jobs. With smart filtering options based on tags, engineers' skills, job types, and more, you can optimise the assignment of tasks, ensuring the best use of resources.
Enhancing On-Site Efficiency with Mobile App
Collabit's robust mobile app allows field workers to complete their tasks effectively and swiftly. Whether it's recording information about the job or specific assets on site, adding or decommissioning assets, or accessing necessary information, the app facilitates real-time data capture, leading to increased accuracy and productivity.
Simplifying Invoicing
Collabit streamlines the invoicing process, ensuring each transaction is professionally managed and tracked. The system's powerful invoicing feature saves administrative time and eliminates mistakes, leading to quicker, more accurate billing.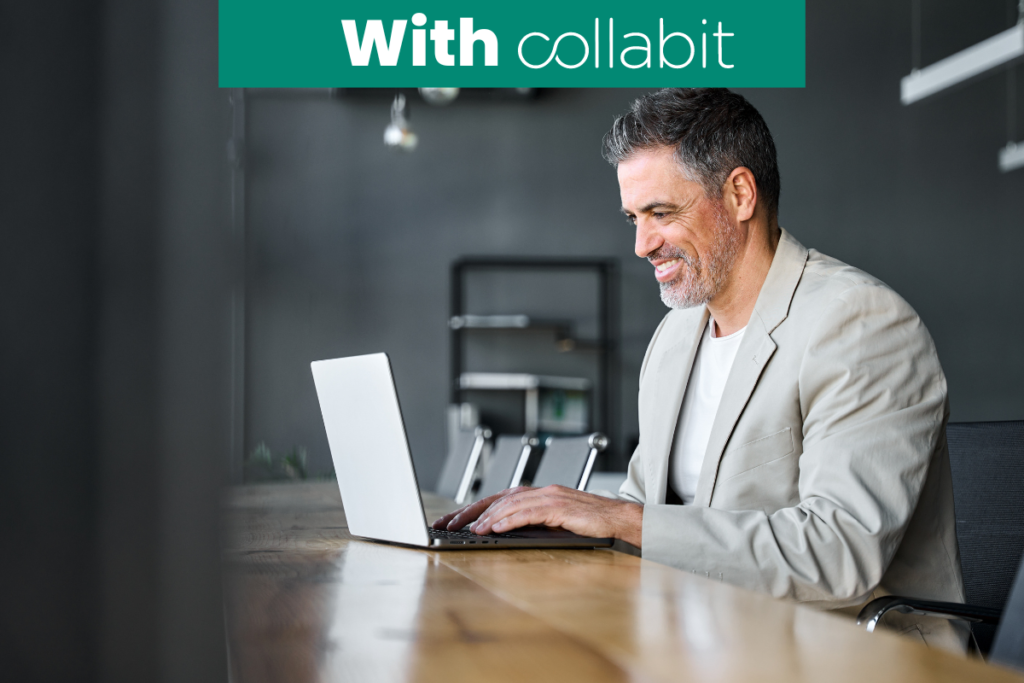 Moving Forward with Collabit
Collabit is more than just a solution; it's a catalyst for change in the field service industry. From sales and quoting to job planning and scheduling, from asset management to invoicing – each element is designed with the customer in mind. With powerful built-in features and customisation possibilities, Collabit sets itself apart from the competition, making it a compelling choice for businesses of all sizes.