Unlock the Potential with All-in-One Facility Management System UK
Our Facility Management Software is used by both inhouse FM teams and by outsourced FM companies to manage all recurring and one-off tasks that need to be completed in the most efficient way possible with full visibility of your operations.
Book a Demo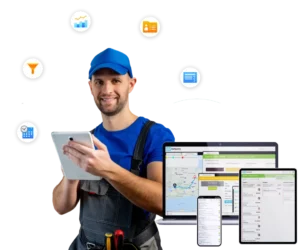 In less than 45 seconds let me tell you why you should Book a Consultations with us.
Facilities Management
Feature rich Facilities Management Solution
Use this All-In-One platform to store your site information, relevant documents and guides, Job forms and snagging reports, projects, and more. Collabit Cloud-Based Facility Management Software is flexible and easily customizable to suit your Facilities Management style.
STORE ALL OF YOUR DATA IN ONE PLATFORM
Asset and location management
Collabit Facility Management Software creates an asset register for every site you work on. This shows all the locations (floors, rooms etc.) on a site as well as what assets are located in them.
Add assets into the system in bulk from a spreadsheet or add assets to the system live from jobs;
Set assets against job schedules so that the correct assets are already on the jobs ready to go;
Asset types are associated with all of the relevant job forms so if 3 separate tasks are due on one asset the engineer can do all of them together.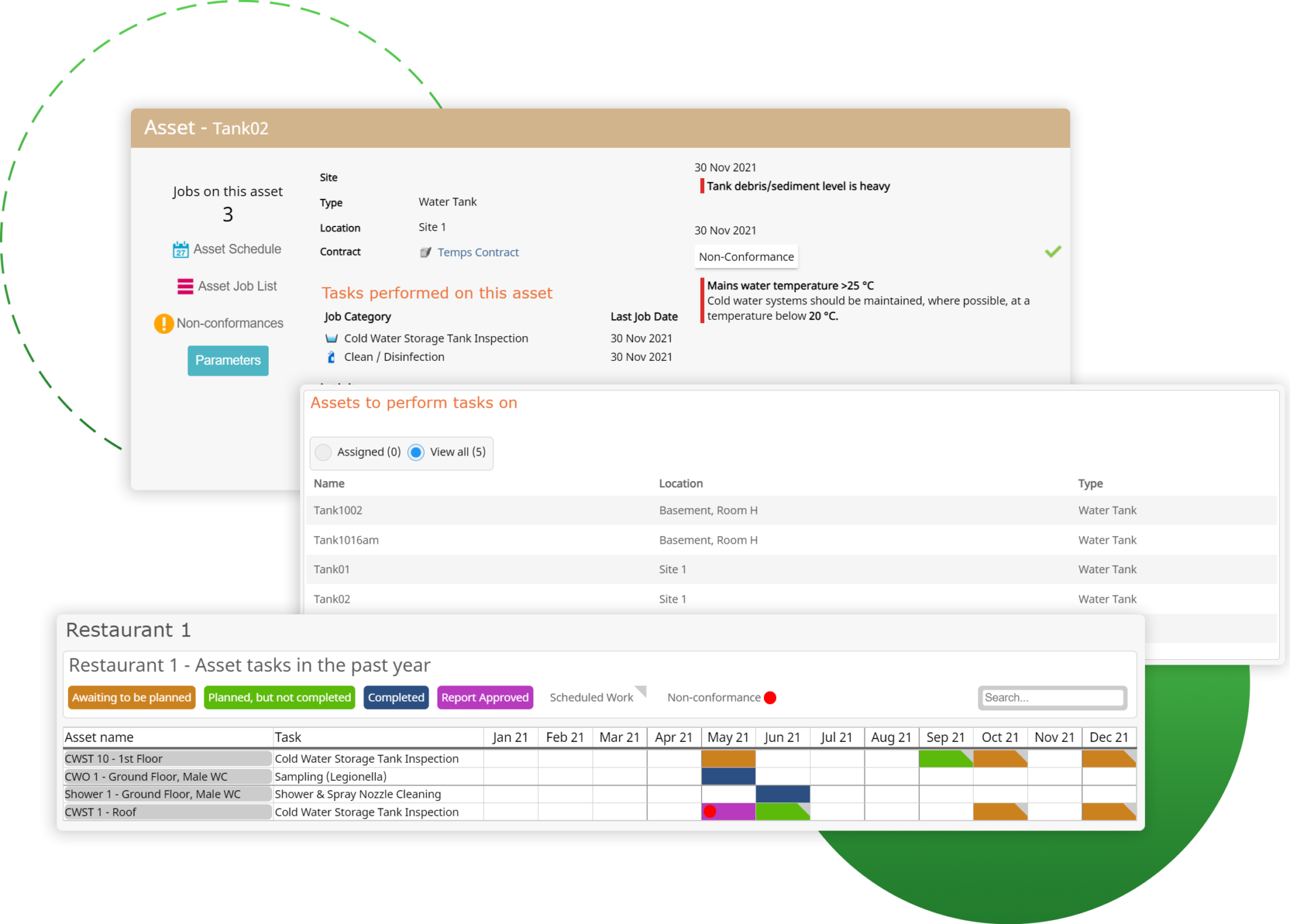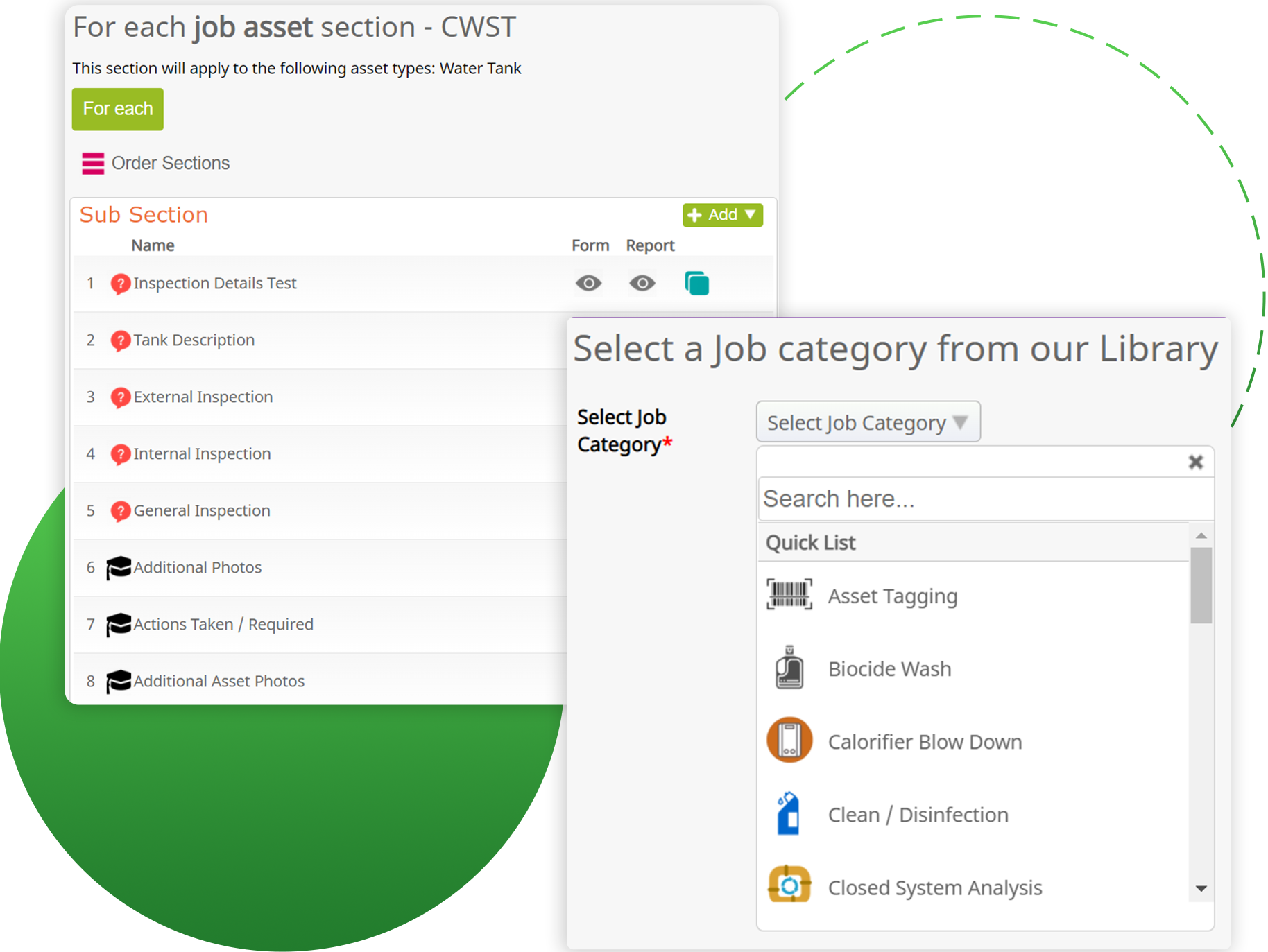 CREATE AND STORE ANY JOB FORMS YOU NEED
The collabit library of forms
Collabit Cloud-Based Facility Management Software library of forms designed for Facility Management companies has evolved from working with many customers and understanding their requirements.
Allows you to use these forms and make edits and tweaks to make them unique to you;
Your Collabit customer success representative will be happy to help you manage the process of making these forms suit the way you work.
UNDERSTAND WHERE EVERYTHING IS WITH EASE
Equipment tracking
Store and manage all of your company-wide inventory with the Collabit Inventory manager.
Scan and log all inventory with it's home location along with any certification that is required (eg. calibration cert) and then set renewal reminders;
Employees book out the equipment so you can see where everything is at any given time and make sure that equipment is booked back in after a job;
Helps to plan works that demand the use of equipment reducing clashes and the expense of needing to hire.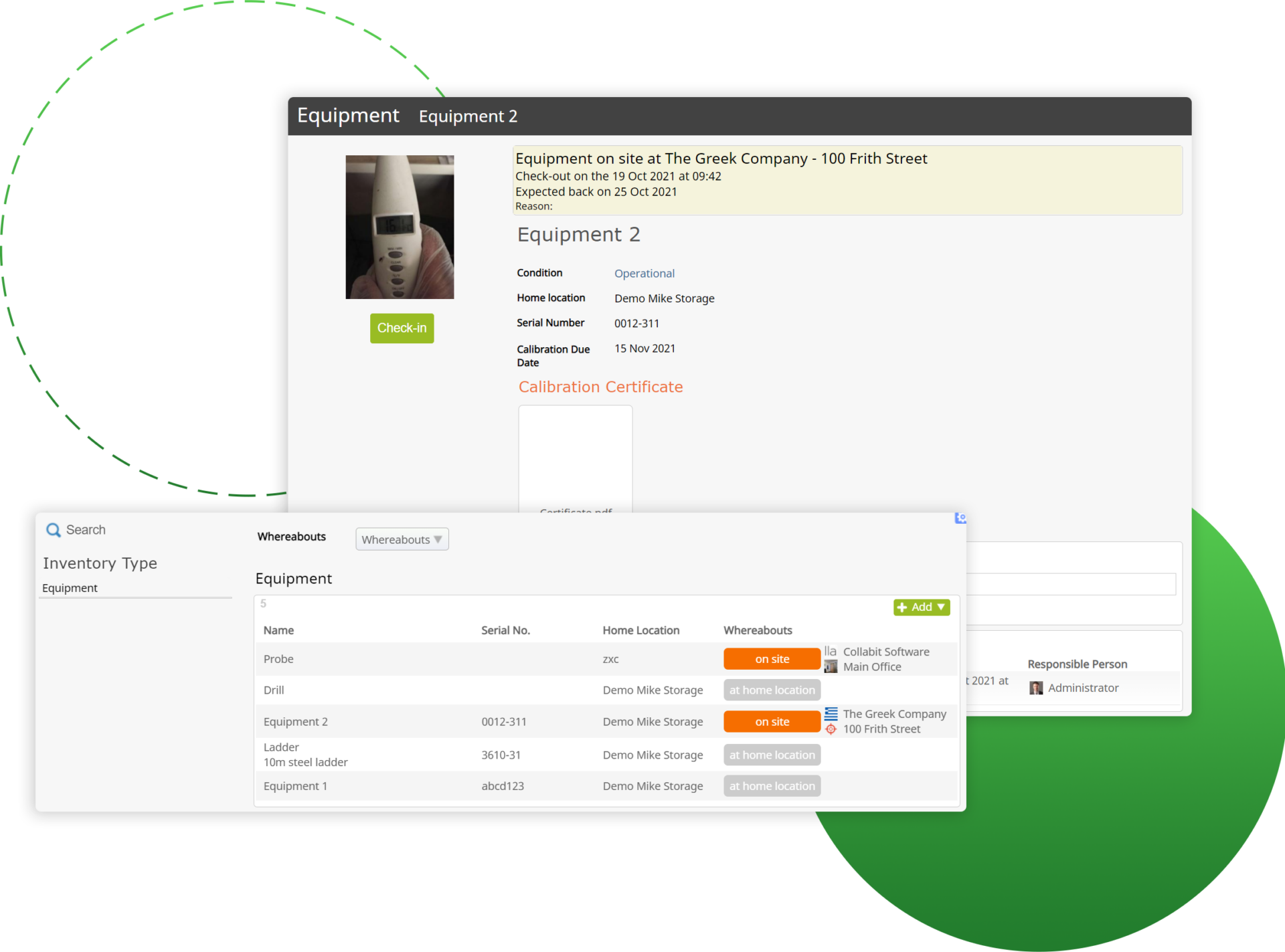 This is a System that includes everything you need.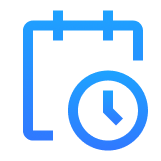 Resource Planning
Use Collabit Facility Management Software to plan all the jobs due either from schedules created from closed sales opportunities or from remedial works discovered within jobs.
Onsite works and reports
Once a job is created on the system and planned then, the mobile workforce can locate the job and complete all works from the Collabit Facility Management Software App (available on Android and Apple stores).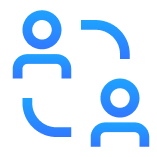 Customer portal
Your customers will have their own log in's to Collabit, where they can access all the information you wish to share with them. This reduces the number of emails and calls while giving better service to your customers.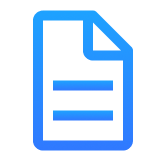 Form Designer
A powerful form designer is built into the platform that can be used after minimal training that can be used to make job forms with endless possibilities. This is genuinely the top facility management software on the market.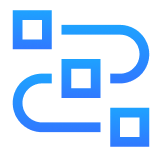 Remedial work tracking
Make sure you always pick up on potential remedial works and use the Collabit process to ensure you win more, complete the jobs quickly and invoice for them.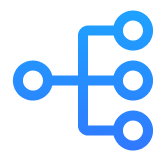 Non-Conformance Management
Automatically ensure that all compliance issues have been logged and all customers are informed of what is recommended to resolve them.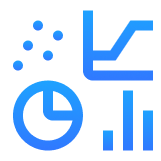 Dashboards and Management Reports
Managing your entire business has never been easier than when using the dashboards and reports in Collabit.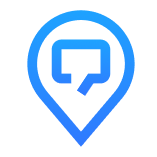 Equipment tracking
Store and manage all of your company wide inventory with Collabit Inventory manager.
Revolutionise Your Facility Management with All-in-One System